Fuelbuddy Knowledge Corner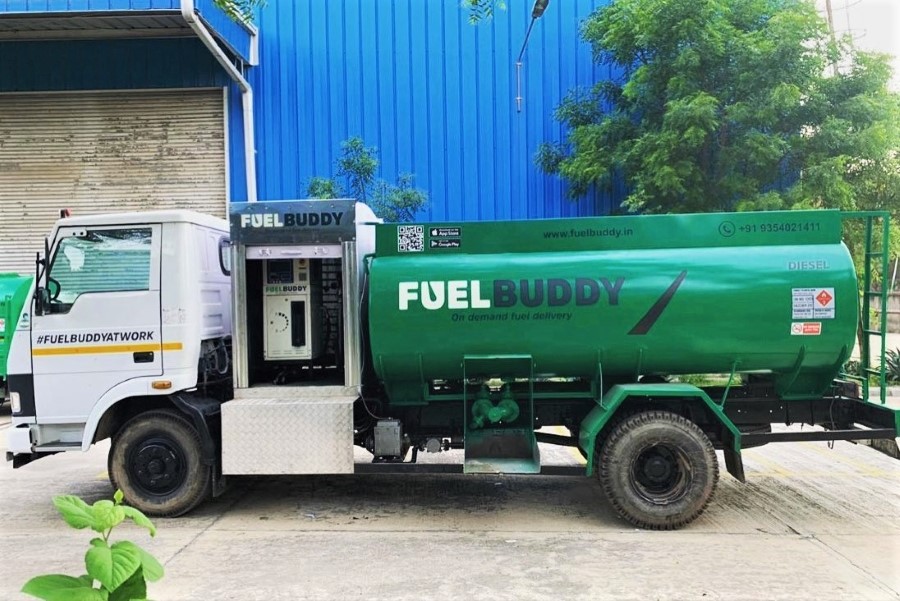 FuelBuddy forays into the Lubricant market in partnership with Hindustan Petroleum Corporation Ltd., a Maharatna Company
FuelBuddy, India's first and largest legal doorstep fuel delivery service today announced its foray into the Lubricants markets in partnership with Hindustan Petroleum Corporation Limited (HPCL), a Maharatna Oil & Gas company for the marketing of automotive and industrial grade Lubricants PAN India. All new and existing customers of FuelBuddy can now easily place orders of Lubricants as per their requirement on the FuelBuddy app, post which the physical delivery of Lubricants will be fulfilled through authorised Distributors of HPCL at their doorstep. With this association, the start-up aims to gain a strong foothold in the Lubricant market across the country.
A leading Lubricant marketer in India and an essential component of HPCL, HP Lubricants sells more than 350 grades of Lubricants, specialties, and greases manufactured in India, dispersed throughout the country. Usage of the grades produced by HP Lubricants can be found, among others, in the Automotive, Industrial, Mining & Construction, Agricultural, Fishing, Military and Rail industries. Since all industrial oil users fall under this category, HP Lubricants particularly dominates it and holds the largest market share. Emerging as a vital cog in the energy and fuel ecosystem in India, FuelBuddy, through this initiative aims to strengthen its solutions for its partners and customers, in the process of becoming a one stop on-demand platform for fulfilling all their energy requirements.
Mr, Sanjay Kumar, Executive Director, Lubricants SBU, HPCL, added by saying, "With India's vision of becoming a technology first nation, organisations like FuelBuddy are aiding the consumers to achieve that. With a customer-centric approach, where constant ratings and feedback are taken into account at quick intervals of time, HPCL is happy to have partnered with such an organisation. With FuelBuddy's holistic approach in providing energy services to the users, and our cumulative network across the country, this is a win-win deal for both parties and the consumers."
Sharing his thoughts on this MOU with HPCL, Neeraj Gupta, CEO-India Business, FuelBuddy said, "We are extremely elated to have joined hands with HPCL, one of the largest Oil & Gas marketing companies in the country. With HPCL's Lubricants and FuelBuddy's existing customer base, this association will come as a bonus to our consumers as fuel and Lubricants go hand in hand when it comes to providing efficient energy delivery services. While the fuel burns in the engine for vehicle transportation systems, effective Lubricants improve vehicle fuel efficiency, helping to reduce fuel consumption. This partnership is another step toward our efforts to democratise and digitise fuel availability/distribution in India. We are looking at expanding our services portfolio pan India and this partnership reflects our commitment towards achieving higher customer satisfaction while also providing convenience."
Along with being able to track their fuel orders on the FuelBuddy app, consumers will now also be able to track their Lubricant delivery in real time while giving instant feedback for the services provided. The Delhi-based start-up in its bid to democratise access to fuel is expanding its distribution network across the country. The company is also growing in team size, from just 5 employees in their year of initiation in 2016 to 200 + employees currently while providing their services to 130+ cities and 4500+ clients across the country.
About FuelBuddy:
FuelBuddy is India's first and largest Doorstep Fuel Delivery start-up focused on providing the right quality and quantity of fuel at the touch of a button. The company has established themselves as an end-to-end service provider emphasising on managing the consumer's fuelling needs through their industry-first IoT and Cloud enabled products.
The start-up launched their services in the year 2016 intending to solve the challenges faced in procurement and storage of fuel like pilferage, theft, spillage, monitoring & controlling consumption. Beginning with mobile fuel delivery, they have continued to disrupt the status quo, providing our customers the convenience of ordering their fuel from the comfort of their homes. FuelBuddy has raised INR 40+ crores in funding so far and recently acquired Bangalore-based on-demand Fuel Delivery start-up MyPetrolPump. With over 45,000+ satisfied customers and operations in 130+ cities, they have served more than 7.5 crore litres of diesel to clients such as Varun Beverages (Pepsi), Jindal Steel & Power Ltd, Coca-Cola, Amazon, DLF, Infosys, Taj, Hitachi, Amazon, Flipkart, Mahindra Logistics, and Delhivery to name a few.
About HPCL
Hindustan Petroleum Corporation Limited (HPCL) is a Maharatna Central Public Sector Enterprise (CPSE) and a S&P Platts Top 250 Global Energy Company with a ranking of 26 with over 18% market share in India and has a strong presence in Refining & Marketing of petroleum products in the country. In 2021-22, HPCL recorded Highest ever annual Gross sales of Rs. 3,72,642 Crore, total sales volume of 39.14 MMT, processed 13.97 million tonnes of crude and recorded Profit after Tax (PAT) of Rs. 6,383 Crore. HPCL is committed to conducting business with an objective of preserving the environment, sustainable development, being a safe work place and enrichment of the quality of life of employees, customers and the community.
For further information:
Aastha Ranglani || +91 8090712121 || aastha.ranglani@one-source.co.in
Khushboo Agarwal || +91 90820 13998 || khushboo.agarwal@one-source.co.in