Fuelbuddy Knowledge Corner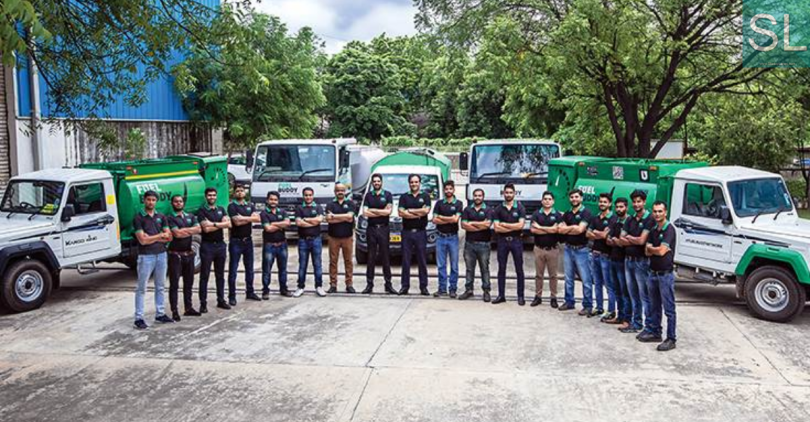 With the use of IoT, cloud-enabled infrastructure, and state-of-the-art technology, tapping into potential related markets would become easier in the short run.
The principle that oversees the conduct of commerce and trade around the world, in the present era, can be safely boiled down to three key points – availability (of good quality products), comfort and, convenience.
The essence of technological innovation is to constantly induce ease of functioning for individual users and/or consumers in industrial society with ever-changing patterns.
With the growth of mobile technology and the proliferation of facilitating devices, consumerism is no longer focused solely on product dynamics. Competition has even asserted leveraging of the brand among numerous others playing the same field. So, what does the marketplace seek to look into today with a plethora of options for every penny and dime they decide to invest? The USP.
Fast Moving Consumer Goods (FMCG) have been at the forefront of doorstep delivery for time immemorial. In fact, the very concept of 'click and order' catapulted into a successful business reality with fast-moving products. But the market changes by the day, doesn't it? The ambitions of entrepreneurship have led us in a new direction. i.e. fuel & energy delivery at the click of a button.
Fuel & Energy at your Doorstep
The new generation of business leadership envisioned a disruption in the fabric of goods and service mobility. The objective? Digitisation of fuel & energy delivery and consumption as a sustainable business model throughout the country.
Mobilization of fuel & energy can prove to be a mammoth task itself. Such difficulty can easily extend to convincing target groups of such enhanced possibilities, besides negotiating rules, obtaining permits, and collaborating with the concerned Government departments and bodies. It takes coveted efforts on both the operational and marketing end to not only initiate the business but to also lay the groundwork for its sustenance.
Digitisation of Fuel & Energy
The digital doorstep delivery system is yet to become a mainstream business model in India. Hence, the idea was to start with fuel first for deeper proliferation. Let's dive in further.
Like any other goods, fuel was envisioned to be delivered at the customer's door; bulk orders were to be placed with a click sparing buyers the energy and time that could be invested elsewhere or utilised to accentuate productivity. The process in its entirety has pioneered the vision of making fuel procurement digital for equipment fleet owners, and commercial and housing entities and aims to extend the benefit to even individuals in the long run.
The use of technology for purchasing fuel also eliminates the hassles of manual procurement, neutralises the oligopoly by offering end users more alternatives and promotes transparency in the supply chain, in terms of quality and quantity.
Seeing through the Supply
Any corporate house, new or old, builds and breeds credibility. The market that any business operates in demands transparency in operations. This is essential from the point of quality assurance and inevitable in countering red tapism of any nature.
Given how fuel could be easily maligned as far as quality is concerned, it requires greater attention to overseeing uncompromised adherence to pre-set operational standards.
Besides, suppliers must ensure that every litre and barrel of fuel is accounted for. The transit of fuel from the point of storage to that of consumption must be ideally carried out under organized, round-the-clock supervision to make certain that the volume transacted for is safely delivered to the doorstep of buyers.
Stepping Up the Game
As entrepreneurs gear up to embrace democratized trading of fuel, let's talk about related opportunities. With more fuel at their disposal, buyers are likely to fancy expanding storage facilities to avail benefits of bulk purchase and safely storing for contingency.
Fuel suppliers can utilise this collateral demand by using leakage-proof and pilferage-proof containers for storage and making provisions for emergency supplies.
The Future of Fuel & Energy Digitisation
With the use of IoT, cloud-enabled infrastructure, and state-of-the-art technology, tapping into potential related markets would become easier in the short run. All relevant information would be accessible 24x7 on the internet.
Competent collaboration and franchise models can be adopted in different cities to provide the required impetus in turning doorstep delivery of fuel & energy into a prevalent practice.
Digitisation would also lead to effective monitoring of the quality and quantity of fuel delivered on both ends through automation of delivery processes and constant surveillance of fuel transit.
Another possibility is the democratization of supplier choices for regular buyers, consequential flexibility in pricing regulations, and competitive quality assurance.
The product range will gradually extend to include bio-diesel, industrial oil as well as CNG, and EV charging. Our existing network penetration attained with fuel delivery will help capitalise on these newer energy sources and opportunities in a faster and deeper manner.